Welcome to PyroJam
PyroJam is a total adventure for all your senses. Mouth-watering food truck fare. Interactive children's festival area. It's a blazing sparks-after-dark experience!
|

6
Fireworks Shows

3
Bands

1
Spectacular Night
Ticket & Parking Information
General Admission Pass
$40| Early Bird
$45 | Standard
$55 | Last Chance
$155 | Family Pack (4)*
*(Limited Amount Available)
Get your PyroJam tickets now (less $$$) or later (more $$$) to our first annual extravaganza in the sky.
*Tickets include musical entertainment, Kids Zone, and fireworks

*Free for children 5 and under

*Limited availability and while supplies last
VIP Pass
$145 | Early Bird
$160 | Standard
$170 | Last Chance
An all-inclusive experience featuring a mouthwatering catered dinner (includes unlimited non-alcoholic drinks plus a beer or wine voucher for those 21+), premier fireworks viewing area, swag bag (includes event t-shirt), and exclusive access to VIP porta-potties.
*All VIP guests - regardless of age - must purchase a ticket

*Beverages available from 4:30 to 9:30 p.m., and dinner served from 5:30 to 8:30 p.m.
Parking
FREE
General Admission Parking
FREE
Handicapped Parking*
$30
Preferred Parking
All parking areas are within a 2-6 minute walk from the main gate.
*Guests must reserve free handicapped parking spaces on Eventbrite.

A designated license plate or placard is required for admission into the event's handicapped accessible parking lots.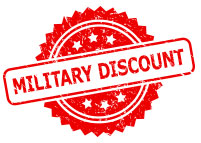 Military Discount of 10% for all tickets
Use Promo Code "MILITARY"
PyroJam is a rain or shine event. In the event of severe weather preventing the festivities, PyroJam's fireworks competition* will take place the following evening (Sunday, September 3rd) at 8:30 p.m.

*Excludes musical entertainment, Kids Zone, and food trucks based upon these vendor's prior Memorial Day commitments.

Family Fun
PyroJam is a jam-packed day-into-night event brimming with live music and hands-on activities for kids…and a starry night filled with mind blowing bursts and booms. Buckle up, fans. It's going to be a red-hot fireworks festival like you've never experienced!

Plenty of fun-filled attractions for the kids (and kids at heart!)
|

Kids Zone
3 - 7 P.M.

Food Trucks
3 - 9 P.M.

Musical Entertainment
3:30 - 7:30 P.M

Fireworks Competition
Starts at 8:30 P.M.
Schedule of Events
Find out all the details when the action happens
|
The National Anthem // 8:30 P.M.

PyroJam will kick off the fireworks portion of the night with a daytime National Anthem fireworks tribute.

|

Opening Display // 8:45 P.M.

The evening's first show sets the stage for the entire night, preparing our audience for a total experience unlike anything they've ever seen, heard, or felt before. It's basically a full-blown flaming hot prelude to get your heart pumping.

|

The Competition
Show #1 - 9 P.M. // Show #2 - 9:20 P.M. // Show #3 - 9:40 P.M.

PyroJam's Pyromusical Competition is a one-of-a-kind showdown of jaw-dropping madness! Here's how it works:

Pyrotechnicians from around the world poured their time and talent into creating the most magnificent fireworks designs possible.

These renowned specialists then submitted their works of art as part of a pre-PyroJam virtual design competition hosted by Finale3D, the world's most advanced fireworks display choreography software company.

A panel of judges will then select the top three finalists out of hundreds of entries based upon five main criteria: soundtrack quality, show size and balance, synchronization/timing, overall design and artistry, and originality of design aspects.

PyroJam creator Innovative Pyrotechnic Concepts (IPC) will assemble and fire the shows. The judges will select a winner…and the audience will cast their votes to crown their "People's Choice!"

|

The Mix

Gasoline fireballs will be sprinkled throughout the night to inspire and awe the crowds.

|

The Finale // 10 P.M.

The evening's final show - designed, built, and fired by IPC - will be a breathtaking dream-making sensation that combines the wonderful worlds of music and fireworks. Warning: Be prepared for an emotional rollercoaster ride like nothing you have experienced…ever!
Musical Entertainment
Check out PyroJam's all-star entertainment lineup guaranteed to get you dancing and swaying to the music.
|